Mother's Day Gift Box + Free Shipping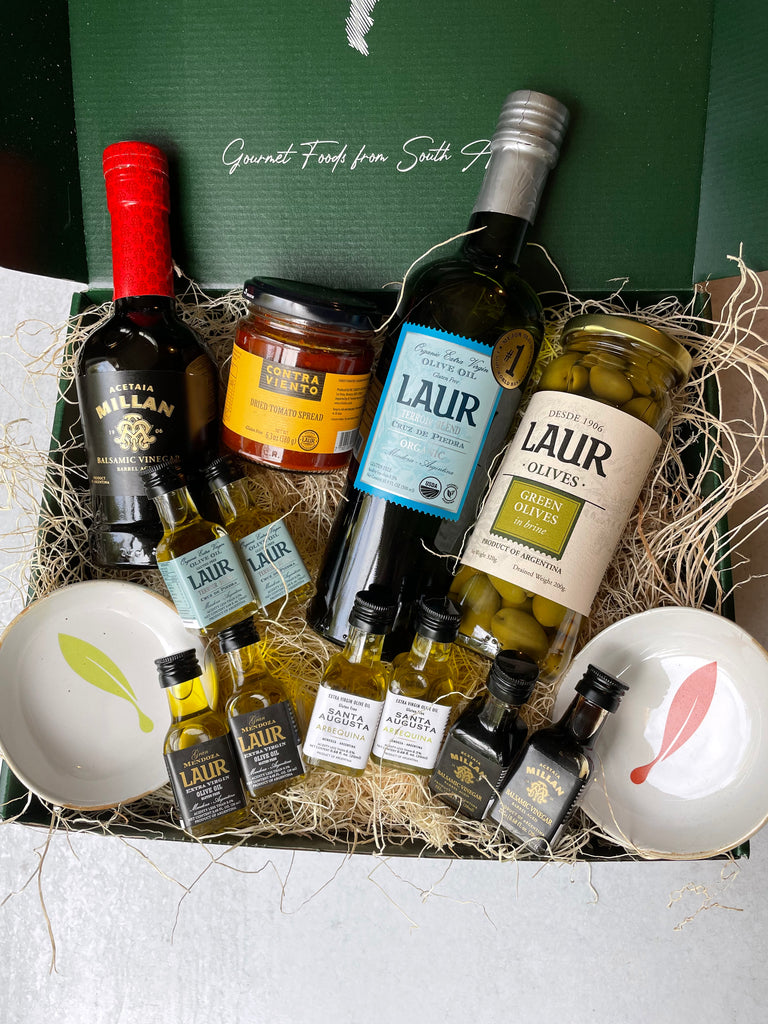 Mother's Day Gift Box + Free Shipping
With Mother's Day just around the corner, treat the loving mother's in your life with this exclusive Full Olive box! Includes all the essentials to prep a delicious appetizer at home or take the minis on the road for any Mother's Day outing! 

* Award Winning - Organic Certified - Cruz de Piedra EVOO (16.9 fl oz)
* Millan Aged Balsamic Vinegar
* Contra Viento Dried Tomato Spread
* Whole Olives with Pitt - 100% Arauco
* Full Olive Custom Dipping Dishes
* Olive Oil Minis
     * (2) Gran Mendoza Extra Virgin Olive Oil - Arauco
     * (2) Cruz de Piedra Extra Virgin Olive Oil - Organic Blend
     * (2) Santa Augusta Extra Virgin Olive Oil - Arbequina
     * (2) Millan Barrel Aged Balsamic Vinegar

Includes a gift box and and hand written note!
Order by May 8th to receive the box by Mother's Day!